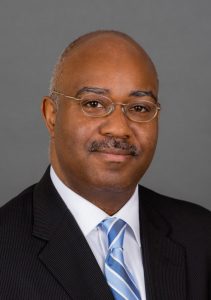 Diversity, Equity, & Inclusion Committee Member
Massey & Gail LLP
The Wharf
1000 Maine Ave. SW
Suite 450
Washington, D.C. 20024
Office: 202.652.4511
Direct: 202.643.2712
Fax: 312.379.0467
Christopher May leads Massey & Gail's intellectual property practice and has nearly 20 years of experience handling patent and trademark litigation representing both plaintiffs and defendants in a wide range of technologies and industries, and counsels pharmaceutical, integrated circuit, software, and mechanical device companies with intellectual property issues.
Chris has also represented respondents in Section 337 import cases before the International Trade Commission.  In two cases before the Commission he successfully defended through hearing and appeal a major consumer electronics company for whom over 75% of its imports to the United States were at risk of loss.
Prior to joining Massey & Gail, Chris was a partner at Ballast IP Law — a patent boutique in Washington. Before that, he was a partner at McDermott Will & Emery. Chris graduated cum laude with a degree in Chemistry from Duke University, holds a Master's in Chemistry from Massachusetts Institute of Technology, and earned his J.D./M.B.A. from the University of Chicago with a concentration in entrepreneurship. He teaches patent litigation and international intellectual property courses for the University of Maryland Law School.