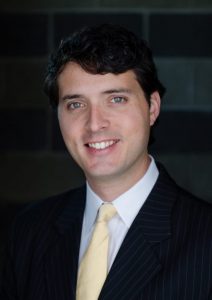 Massey & Gail LLP
50 East Washington Street
Suite 400
Chicago, IL 60602
Office: 312.283.1590
Direct: 312.379.0468
Fax: 312.379.0467
Eli Kay-Oliphant has over fifteen years of experience as a complex commercial litigator.  He has represented defendants and plaintiffs in state and federal courts throughout the country, as well as in arbitrations and mediations.
Eli's practice focuses on complicated and "bet the company" contractual matters, commercial fraud, and other business torts. Eli has worked on matters related to the financial services, aviation, energy, health care, technology, and media industries. He has experience with sophisticated financial products such as credit default swaps, Ponzi schemes, and residential mortgage-backed securities, online financial products and transactions, complex software and technology, and data privacy and security.
Eli also has experience with appellate litigation before the Federal Courts of Appeals and the U.S. Supreme Court.  He has successfully argued before the Seventh Circuit Court of Appeals to defend a settlement he negotiated, on behalf of Southwest Airlines, of a class action.  And he represented Southwest Airlines again before the Seventh Circuit, and won affirmance of his win before the trial court, where he had won dismissal of another class action at the pleading stage.
Before joining Massey & Gail, Eli clerked for the Honorable W. Eugene Davis of the Fifth Circuit Court of Appeals was an associate at the international law firms O'Melveny & Myers in Washington, D.C. and Latham & Watkins in New York City. Eli graduated from Emory University School of Law, with Honors, where he was a William Agnor Scholar and Editor-in-Chief of the Emory Law Journal. He graduated from Northwestern University, where he was a Hardy Debate Scholar and member of the Northwestern Debate Society.