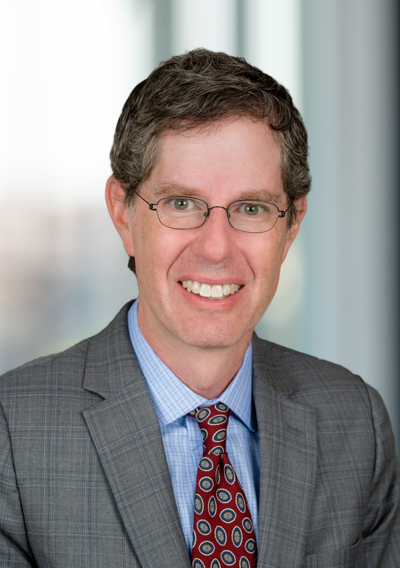 Marc A. Goldman
Massey & Gail LLP
The Wharf
1000 Maine Ave. SW
Suite 450
Washington, D.C. 20024
Office: 202.652.4511
Direct: 202.650.5453
Fax: 312.379.0467
Marc Goldman has over 25 years of experience as a commercial litigator.  From 1994 through February 2015, he worked at Jenner & Block, where he became an equity partner in 2002.
Marc has handled a wide array of complex commercial matters (both individual disputes and class actions) including securities, contract, patent, attorney malpractice and constitutional disputes.  He has deep experience in competition and technology issues. He advises a major financial institution on the relationship of banks to data aggregators and on the potential vulnerability of technology companies to antitrust challenges. He previously spent many years litigating competition issues growing out of the Telecommunications Act of 1996.
Marc has represented clients in regulatory proceedings and related litigation in areas that include telecommunications, securities, and energy.  His work spans agency enforcement actions, challenges to rulemakings, and litigation between commercial actors substantially impacted by regulatory regimes.  For example, he served as national counsel to a major telecommunications carrier in more than a dozen high stakes cases concerning regulatory arbitrage schemes—cases that he litigated before the FCC, district courts, and courts of appeal and that all resulted in dismissals or favorable settlements.
An experienced appellate lawyer, Marc has filed more than fifteen Supreme Court briefs and maintains an active appellate practice.  In 2020, the Supreme Court delivered a victory to Marc's client who challenged the government's refusal  to make "risk-corridor" payments to certain insurers that participated in the first health-care exchanges under the Affordable Care Act. His current cases include a 10th Circuit case in which he was brought in to challenge a federal district court decision finding his client had no trademark rights, and representation of a national drug distributor helping to challenge a state opioid statute with multiple troublesome features.
Driven by a long-standing commitment to pro bono work, Marc has brought his legal expertise to bear for underserved groups and individuals.  Currently, Marc is advocating on behalf of two unions to help defend antidiscrimination regulations applicable to government contractors.  His previous pro bono work includes class actions on behalf of public housing residents that resulted in significant consent decrees, a habeas action on behalf of the second Guantanamo detainee charged with war crimes that helped facilitate a favorable plea agreement, and a successful challenge to a voter purge in Florida on behalf of a coalition of non-profits and individual voters.
In the spring of 1999, he served as a visiting professor of constitutional law at the University of Iowa Law School.