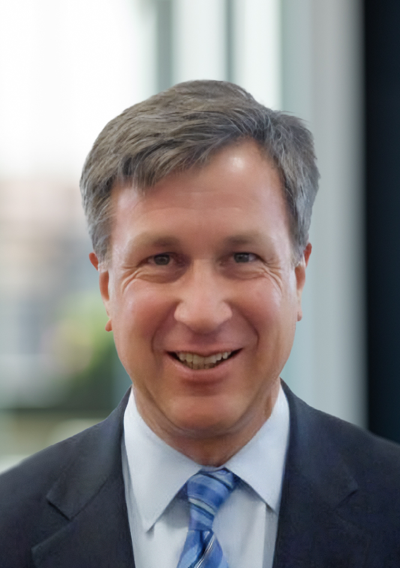 Mark W. Page
Massey & Gail LLP
50 East Washington Street
Suite 400
Chicago, IL 60602
Office: 312.283.1590
Direct: 312.379.0720
Fax: 312.379.0467
Mark Page has over twenty-five years of experience in all aspects of bankruptcy cases and enforcement of creditors' rights. Over the years, Mark has gained extensive experience and expertise in bankruptcy, other insolvency proceedings, and related litigation, including appeals. As Vice President and Assistant General Counsel at the First National Bank of Chicago (later Bank One and then JPMorgan Chase), he learned the ins and outs of protecting and advancing the diverse interests of a large financial institution in a variety of complex bankruptcy, insolvency, bank group, and litigation matters.
Mark has used his thorough understanding of the bankruptcy process to protect and prosecute the interests of virtually every type of bankruptcy and insolvency participant. He has obtained favorable results for financial institutions, secured and unsecured creditors, co-PRPs, financial contract participants, contract parties, insurers, receivers, landlords, debtors, plan administrators, and liquidation trustees in complex financial restructurings, corporate reorganizations, receiverships, and liquidations, as well as related litigation, including appeals. His experience spans a wide array of industries, including financial services, maritime shipping, telecommunications, airline, retail, commercial real estate, gaming, technology, manufacturing, mining, and energy. He has handled fraudulent transfer, Ponzi scheme clawback lender liability, lien perfection and priority, environmental claim estimations, and insolvency related lawsuits in federal and state courts. He has also successfully addressed all manner of disputes under the Uniform Commercial Code, both in and out of court.
Mark is a 1991 graduate of the University of Minnesota Law School, cum laude, where he was a Research and Note Editor for the Minnesota Law Review. After clerking for a U.S. Claims Court judge and a bankruptcy judge, Mark practiced at Sonnenschein Nath & Rosenthal (now Dentons), JPMorgan Chase, and Kelley Drye & Warren.