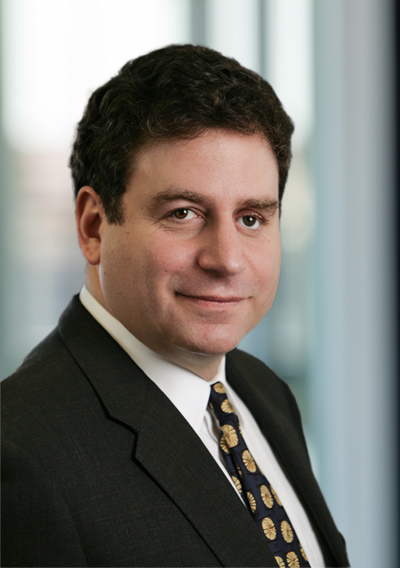 S Jonathan Silverman
Massey & Gail LLP
50 East Washington Street
Suite 400
Chicago, IL 60602
Direct: 312.970.0357
Fax: 312.506.8673
Jonathan Silverman is an experienced litigator who has defended and prosecuted complex cases in numerous federal and state courts and in a variety of arbitral forums. He has represented clients in litigation involving securities and financial markets, toxic torts, insurance coverage, antitrust and intellectual property disputes, securities fraud and consumer class actions, as well as mass tort and industry-wide market liability cases.
Jonathan also served as general counsel, on a transitional basis, for a client in the financial services industry, where his duties included contract review, risk management, drafting agreements with key business partners and consumers, and managing outside counsel in a variety of litigation and regulatory matters.
Jonathan's practice encompasses trial work and related counseling for financial services firms, manufacturers and government contractors. He has significant experience litigating employment disputes involving trade secrets and non-competition claims and has counseled clients in the securities industry on employee defection and recruitment matters involving various state trade secrets and unfair competition statutes.
Jonathan has a demonstrated ability to lead internal teams and codefendant groups towards creative solutions to tactical and strategic problems.
Jonathan received his J.D. cum laude from The University of Chicago in 1992, his A.M. in Economics from The University of Chicago in 1989 and his B.A. from Yale University in 1986. He has an expert understanding of finance, statistics, accounting, and economics with in-depth knowledge about a wide variety of industries.
Significant aspects of Jonathan's career have been at the intersection of law and economics. He has deep experience synthesizing legal arguments with scientific evidence and preparing expert-driven cases for trial. He is proficient in several statistical packages and programming languages.